Workstations For
Every Environment
The Northwest's Premier Source for New & Quality Pre-Owned Office Furniture.
Quality Furniture, Next-Level Service, Unbeatable Value since 1999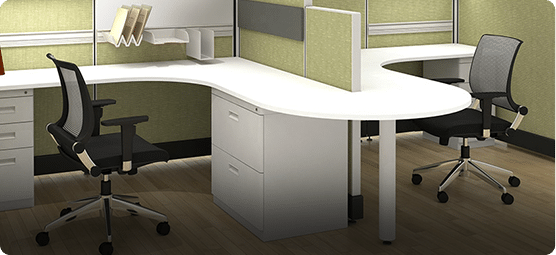 Customized Space Planning for Safety and Efficiency
At Northwest Modular, our space plans are designed to meet local, county, and federal building and fire codes, ensuring compliance and safety. Our expert team creates customized space plans that cater to the unique requirements of your employees, offering ample room for individual work or collaborative group activities. Whether you have a small or large company, our space planning service accommodates your specific needs and work habits. As part of this service, we provide office layout design, ensuring that the furniture you purchase fits perfectly into your workspaces. With Northwest Modular, you can trust that every aspect of your office setup will be tailored to optimize functionality and productivity.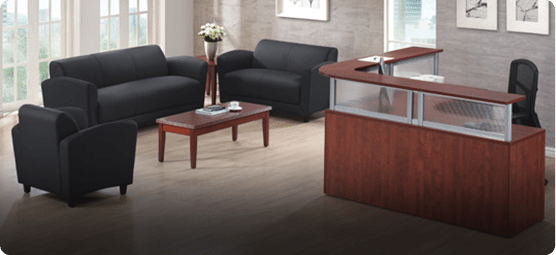 Alleviating Sticker Shock with Quality Used Office Furniture
At Northwest Modular, we offer a diverse selection of high-quality, pre-owned office furniture that is both cost-effective and sustainable. By choosing used furniture, you can achieve significant savings without compromising on quality or style. Our carefully curated inventory includes a range of options to suit various preferences and budgets. Whether you are a startup looking to furnish your workspace economically or an established business seeking to optimize your budget, buying used office furniture from Northwest Modular provides an affordable and sensible alternative that helps you create a professional and functional environment without breaking the bank.
We manage local and national projects
Northwest Modular is your trusted partner for seamless office installation, efficient reconfiguration, and reliable liquidation services for both local and national projects. With our expertise in managing every aspect of office setups and transformations, we ensure a smooth and hassle-free experience. From initial planning to final execution, our dedicated team meticulously handles the logistics, coordination, and assembly of modular furniture systems, maximizing space utilization and promoting productivity. Additionally, our comprehensive liquidation solutions provide a streamlined process for disposing of surplus furniture, optimizing value recovery and minimizing environmental impact. Trust Northwest Modular to deliver exceptional project management and tailored solutions for all your office installation, reconfiguration, and liquidation needs.
Find the perfect expression of your style and taste!
Workstations
Our Workstations Allow Employees To Work As A Team Or Individually,.
Conference Furniture
We Have High Quality Chairs, Tables And Other Conference Furniture To Give Your Business A Professional Look...
Desks
New And Pre-Owned Desks, Including Executive Desks, Reception Desks, L-Shaped and U-Shaped.
Lobby Furniture
We Can Supply All The Lobby Furniture You Need For One Or More Locations In Styles And Colors To Match Your Requirements...
Seating
Our Seating Furniture Offers Support For Your Back And Legs.
Storage & Filing
We Have New And Pre-Owned Storage And Filing Systems, Including Cherry Laminate Bookcases, Pedestals, Lateral Files And Laminate Storage Cabinets...
Miscellaneous Products
New And Pre-Owned Office Furniture, Including Cafe And Cafeteria Tables, Stackable Chairs, Metal Shelving, White Boards...
Corporate Art
We Are Proud To Offer Great American Art That Can Soothe Or Inspire...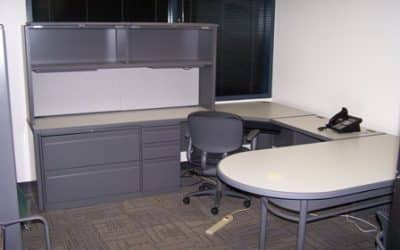 In today's modern world, many people spend a significant portion of their day in office...
read more