Workstations For
Every Environment
Furnish your lobby with our relaxing, functional and modern lobby furniture.
We offer new and pre-owned lobby furniture in styles and colors to match your office decor.
Fast Services, Quality New and Pre-Owned Furniture, at Affordable Prices since 1999.
We can manage local and national projects
Our items sell fast, so make an appointment to come by our warehouse or look through our vendor's catalogs to see some awesome deals that would be a shame to miss! Why spend more money for office furniture you can get for up to 80% off? You won't have to sacrifice quality for cost.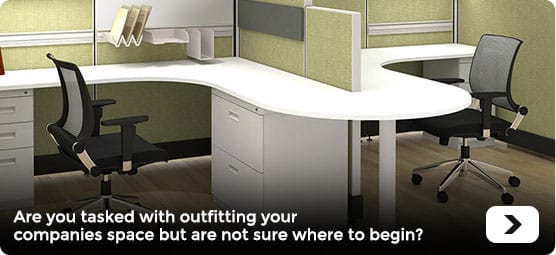 The measure of our success is your satisfaction
Our goal is to integrate innovative products and services to deliver high-performing work environments that benefit productivity, environmental vitality and the bottom line. We keep your project on track and address issues as they arise so that your project is executed according to your specifications, delivered at competitive prices, and completed in a professional, timely manner.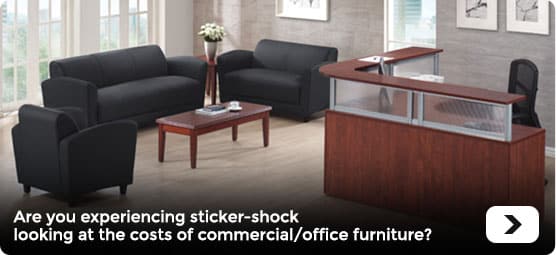 Space planning services
We provide space planning that meets local, county and federal building and fire codes. Our space planning service gives your employees room to work individually or in groups. Space planning accommodates for small or large companies. We complete space planning according to your business needs and work habits. Office layout design is included with this service. We'll make sure the office furniture you buy fits properly into your work spaces.
Find the perfect expression of your style and taste!
Workstations
Our Workstations Allow Employees To Work As A Team Or Individually,.
Conference Furniture
We Have High Quality Chairs, Tables And Other Conference Furniture To Give Your Business A Professional Look...
Desks
New And Pre-Owned Desks, Including Executive Desks, Reception Desks, L-Shaped and U-Shaped.
Lobby Furniture
We Can Supply All The Lobby Furniture You Need For One Or More Locations In Styles And Colors To Match Your Requirements...
Seating
Our Seating Furniture Offers Support For Your Back And Legs.
Storage & Filing
We Have New And Pre-Owned Storage And Filing Systems, Including Cherry Laminate Bookcases, Pedestals, Lateral Files And Laminate Storage Cabinets...
Miscellaneous Products
New And Pre-Owned Office Furniture, Including Cafe And Cafeteria Tables, Stackable Chairs, Metal Shelving, White Boards...
Corporate Art
We Are Proud To Offer Great American Art That Can Soothe Or Inspire...